어쩔 때는
생각해서는 안될
그런 생각을 한다

안되는 줄 알면서
큰일 날 줄 알면서

그래도
그런 생각을 한다



어쩔 때는
내뱉어서는 안될
그런 말이 나온다

안되는 줄 알면서
큰일 날 줄 알면서

그래도
그런 말이 나온다



그럴 때는
흘러서는 안될
그런 눈물이 나온다

초라한 줄 알면서
아주 잘 알면서

그래도
그런 눈물이 나온다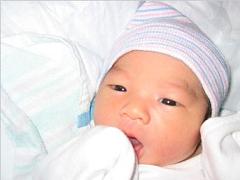 I know this is a long overdue post, but who cares!! This new year started off with a boom: a baby boom! My cousin's new baby Chloe (Corean name to be decided), was born 12/29/2004 weighing in at... uhm... something reasonable, I think. ^^; Somebody told me that Joon Young and Chloe were technically not my nephews since Hea Won is my cousin not my sister. I have no friggin clue what the hell our relationship is, but you know what? Babies are just babies. -.-; I shall wait until the day they turn into something a little more comprehendible before I get emotionally attached to these rather fascinating creatures. ;)
Another major event that has occured in time for the new year's celebration is the complete reworking of my flat. The general motif was "space" and "productivity". What I mean by that is that I wanted as much empty space as I could squeeze out of my dinky apt and the environment should be conducive to promoting productivity. There is a lot of attention to detail in the placement of various items such as my inbox, the X-10 switch, music gears etc, that only I relly appreciate. :) I am now able to get things up and running with a flicker of a switch and I also have dedicated and optimized computers doing dedicated tasks that I can seemlessly multi-task amongst. I'm quite proud of my space, as you can see. ;) To go along with this post I have now added a new section to the site called "snapshots" where I'll be putting up links to my shutterfly albums that you can peruse at your own leisure time. You'll be able to see the before and after shots of my flat there as well.
I should also thank my parents for the absolutely fantastic christmas presents they've given me this Christmas. A multifunction task chair from mom and the Braun 8585 activator from dad!!! Now everytime I sit down on my chair to code or write music I'll think of mom, and everytime I shave in the morning I'll think of dad. Brilliant scheme, I must say. ;)
Ah~ This year's going to be another great one!!! I can smell it in the air!! :D
Want some more? Dig in to the archive for past entries.